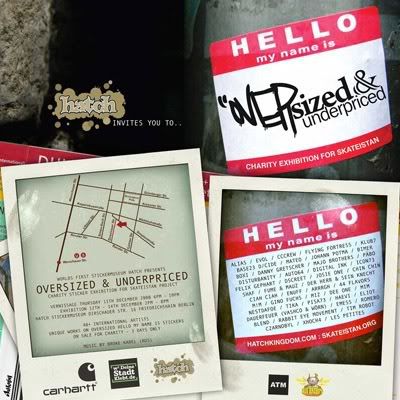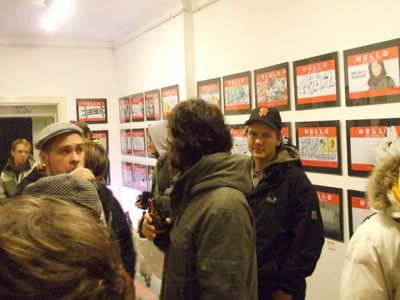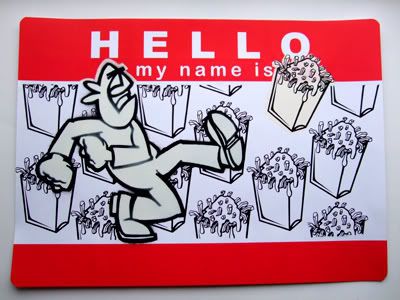 We will be part of an group Exhibition at the gallery
"Hatchkingdom"
.
The titel of the exhibition is called "OVERSIZED & UNDERPRICED" and it will be an charity exhibition for the
"Skateistan"
skatepark in Afghanistan. There will be several artists from all over Europe to show their artwork on XXL "HELLO MY NAME IS" stickers...So, check it out and stay tuned for the fotos session.!